Our staff
Acceptable is not good enough for CAVA. That's why we praise devoted and passionate individuals that make our Team, who are capable of surpassing the most demanding expectations and elevate our legendary customer service to an entirely new level.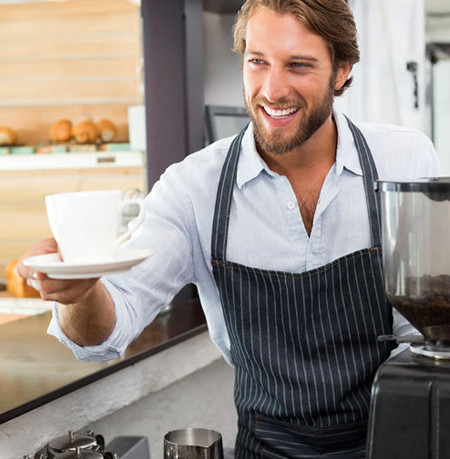 Join the Team CAVA!

Check out who we are looking for
Total satisfaction with CAVA
CAVA customers are exceptional people. So must be the service. We are an independent café and proud of our history, heritage and service. Never to become a part of any chain, upholding our values and passing them to the next generation. We expect everything that is important to you from ourselves. This is why we are able to offer more than others. To our customers and to our staff.
The best CAVA climate
The best coffee beans need a good climate to develop their full potential. We provide such conditions for our employees. Exceptional Team and exceptional Customers make a perfect blend.
Working at Cava
Apply for the vacancy today:
waitress
barrista
cook
manager
What we look for:
commitment
flexibility
pleasant appearance and high personal standards/etiquette
english language – communicative level 
What we offer:
friendly and young environment
promotion opportunity
stability of employment
attractive renumeration/pay
Please forward your CV including a recent photograph to: rekrutacja@cava.pl
with the subject title stating the role you are applying for.
https://cava.pl/en/reservation