//php if(!is_page()){?>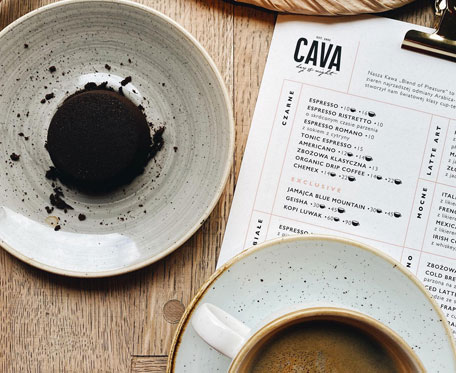 Blend of Pleasure
A perfect morning will not be complete without coffee, the unique taste is due to the special blend of beans called Blend of Pleasure.
You can purchase a pack of freshly roasted beans in two sizes and enjoy it at home or at work.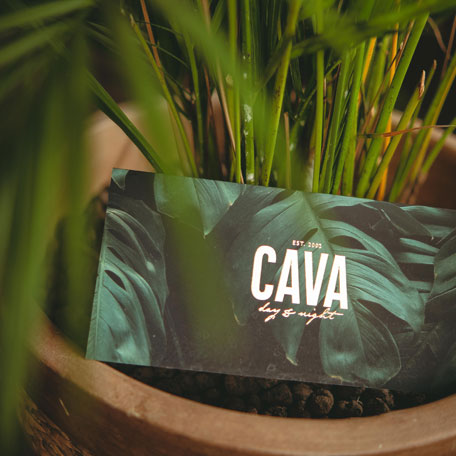 #NoWaste
Cava Chef Michał Blicharski creates a seasonal base of organic products that we use in all of our dishes, so that nothing is wasted and everything you will find on your plate is always fresh.
What's more, we turn the coffee grounds into green energy in the form of briquettes!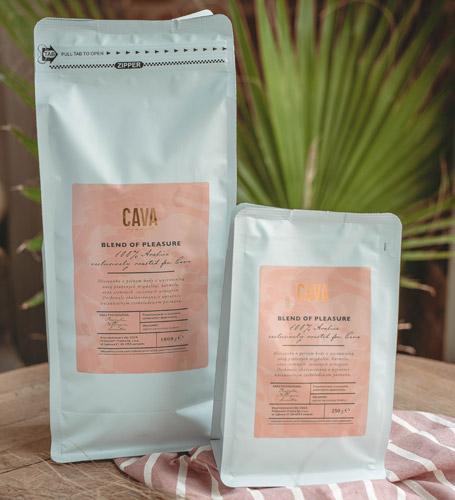 Voucher
Give your loved one a special moment in CAVA. Buy voucher in the form of a pre-paid card that can be topped up for any amount.
Gift card regulations.
Working at Cava
Apply for the vacancy today:
waitress
barrista
cook
manager
What we look for:
commitment
flexibility
pleasant appearance and high personal standards/etiquette
english language – communicative level 
What we offer:
friendly and young environment
promotion opportunity
stability of employment
attractive renumeration/pay
Please forward your CV including a recent photograph to: rekrutacja@cava.pl
with the subject title stating the role you are applying for.
https://cava.pl/en/reservation