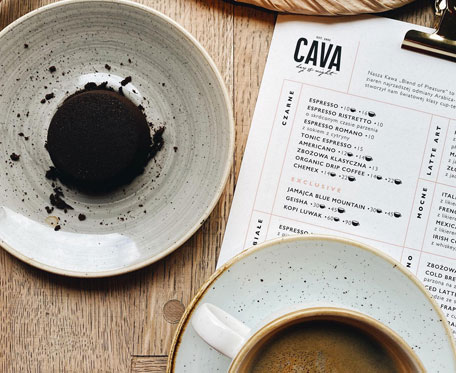 Our exquisite Blend
of Pleasure
Our unique composition of 100% Arabica beans – the rare Bourbon breed. Always freshly roasted. Composed by Tom Altof, the world-famous cup-tester, exclusively for our most demanding coffee lovers. This is the taste of the true pleasure.
Our Coffee
Nowhere else will you ever find the coffee like ours. The aroma and taste that you will feel on your lips when sipping your first cup will definitely make you come back to CAVA for even more…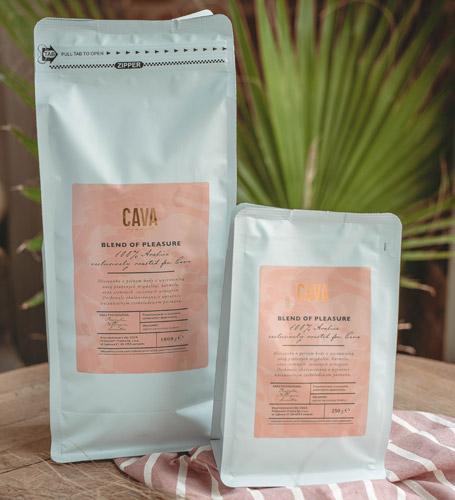 We brew the best coffee of this world
We simply live by the best coffee. In our café you will drink a cup of the renowned Jamaica Blue Mountain variety or savour the delicacy of the most appreciated coffee from Nicaragua Las promises de San Blas.
Working at Cava
Apply for the vacancy today:
waitress
barrista
cook
manager
What we look for:
commitment
flexibility
pleasant appearance and high personal standards/etiquette
english language – communicative level 
What we offer:
friendly and young environment
promotion opportunity
stability of employment
attractive renumeration/pay
Please forward your CV including a recent photograph to: rekrutacja@cava.pl
with the subject title stating the role you are applying for.
https://cava.pl/en/reservation